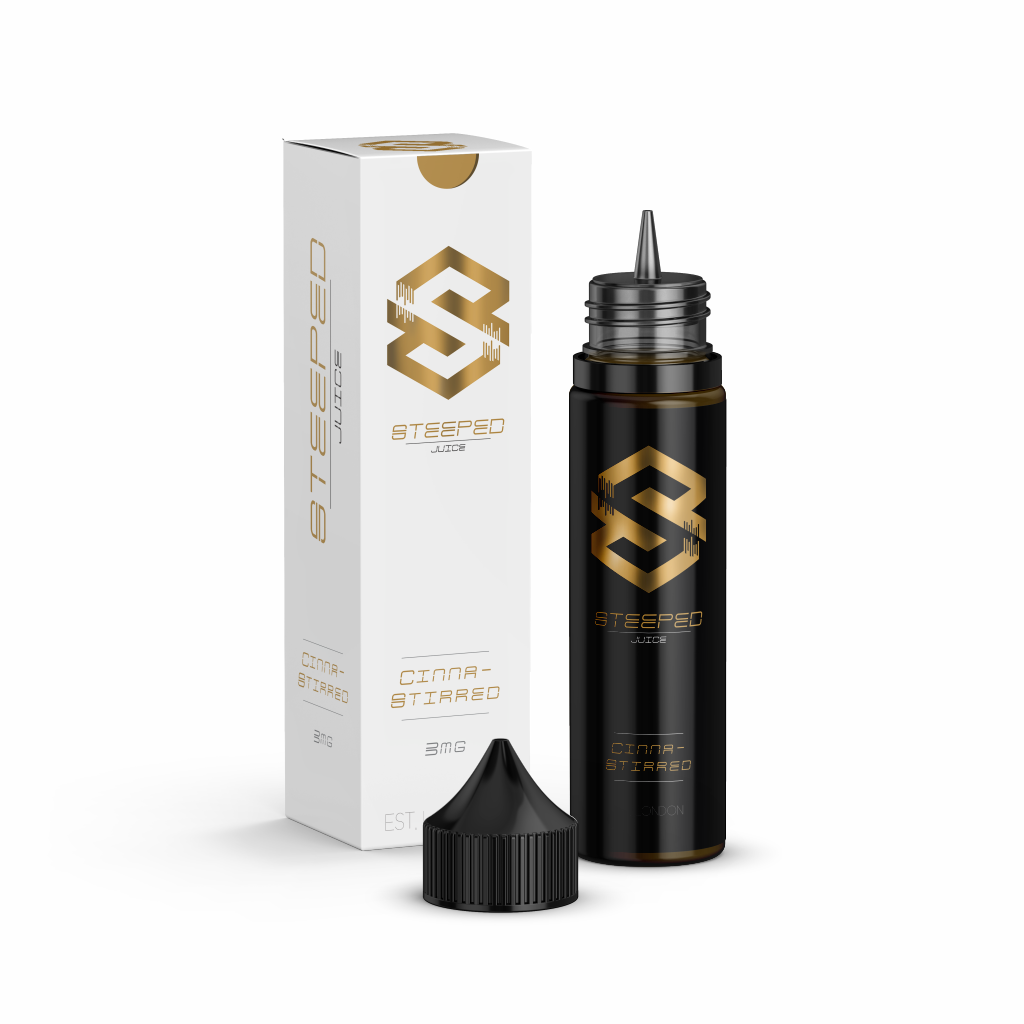 Cinna-Stirred by Steeped Juice 60ml
---
We've been told that we aren't allowed to use the actual name for this beautiful Juice, so we'll describe it instead.
Ever been in a mall, minding your own business, and you're forcefully interrupted by a smell so delicious it turns you into a police dog sniffing out drugs? You follow the scent, and instantly you're reaching for your wallet. Light swirls of moist dough interlaced with brown sugar, caramel, hint of cinnamon and rich cream cheese icing topping leave powerless to throwing your money away.
Think this sounds like a well known tasty treat? Yeah, we thought so too.
60ml Chubby Gorilla Bottle
0/3/6mg Nic Strength