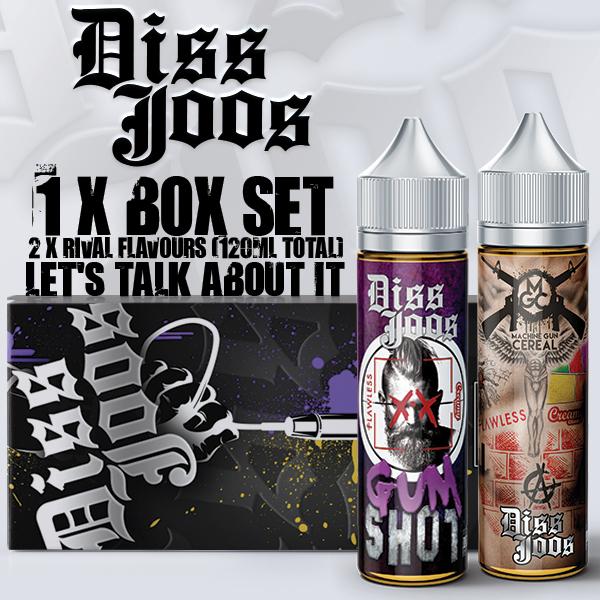 Diss Joos by Flawless & Creamy Clouds 120ml
---
This juicy bundle from Flawless SA and Creamy Clouds includes 2 different flavours each being a 60ml. 
1 x Box Set
2 x Rival 60ml flavours totalling 120ml 
Machine Gun Cereal
'Ey, someone grab me a dripper, this berry granola sweet milk is the Armageddon of flavours.
Size up your coils and put some white cotton through it.
Let's talk about it....
Gum Shot
Supplyin' you with a cold blackcurrant fruit pastille, so juicy and sweet it will leave you mumblin' like those tatted up rappers.
It's your moment
This is it, so enjoy it!