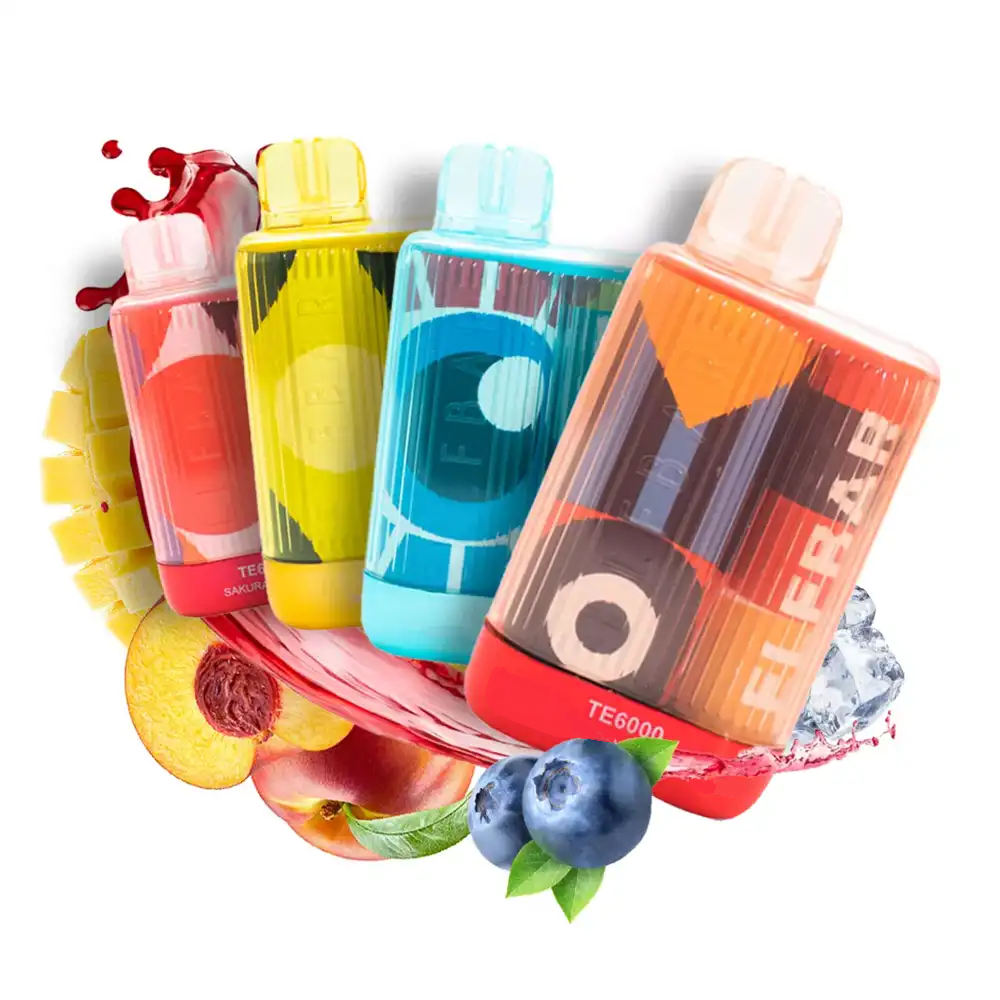 Elf Bar TE6000 Disposable Pod Device
---
The ELFBAR TE6000 is an improved version of the TE5000. The biggest advantage is the upgrade in puffs, with an extra 1000 puffs thanks to the ELF's excellent coils. It can do this faster, easier and cleaner, delivering the pure flavour of 6000 puffs. Secondly, it continues the rechargeable and slim profile and is not a product downgrade. Hurry up and try the new ELFBAR.
Features:
6,000 puffs
50mg Salt Nic Strength (5%)
550mah battery (micro usb rechargeable, cable not included)
Inhale activation (no button to press)
15ml liquid capacity (not refillable)
Constant voltage from the first to last puff to ensure a smooth and consistent taste throughout
Slim body design, comfortable mouthpiece, lightweight and pocketable
Wrapped in vacuum sealed packaging for freshness.