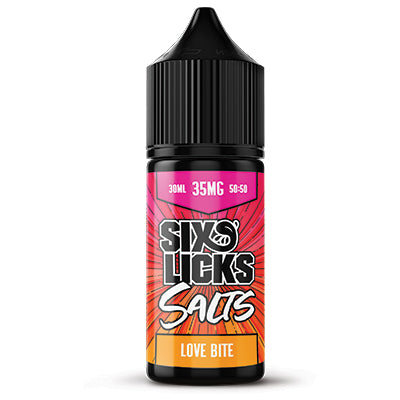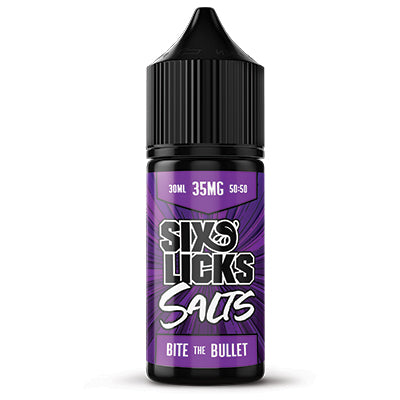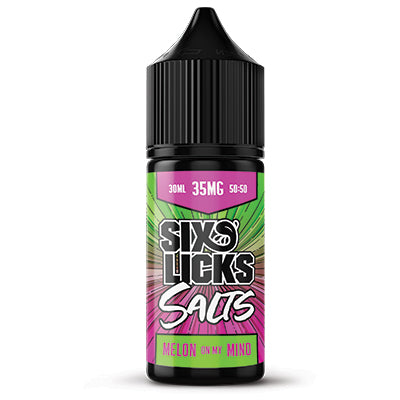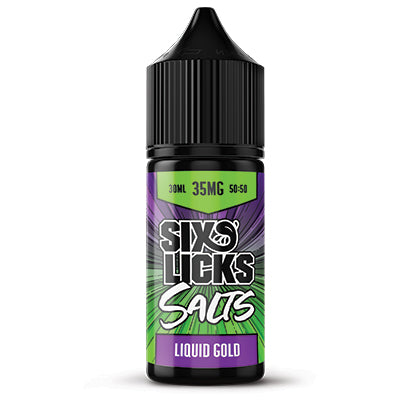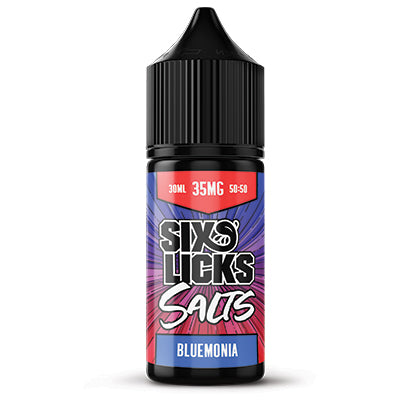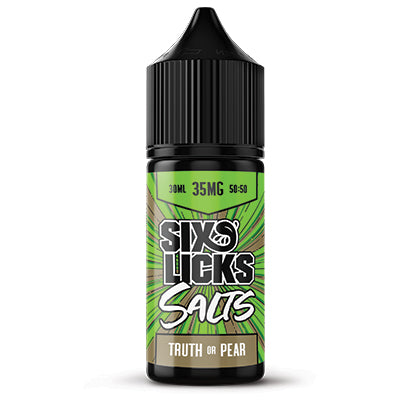 Six Licks Salt Nic 30ml
---
Six Licks Salt Nicotine Range now available in:
30ml Chubby Gorilla Bottle
35mg Salt Nic Strength
Love Bite:
A juice that certainly lives up to it's name. You'll fall in love the second the rich, tangy blood orange swirled together with a refreshing grapefruit touches your lips.
Bite The Bullet:
'Accept the inevitable'.. there is no liquid that comes close to this secretly guarded recipe that can only be described as black fruits that have seen the dark side.
This does contain a hint of Menthol
Melon On My Mind:
HONEYDEW MELON ICE
Some say this combination of melons is that good its sent people crazy, all we know is that we can't stop thinking about how perfect it is!
This does contain a hint of Menthol
Liquid Gold:
Gold certainly is sought after and this juice is no stranger. Representing Juicy blackberries and ripe, tangy raspberries come together with a slightly sour apple finish.
Bluemonia:
Sweet and yet subtly tart blueberries break out into a juicy blue raspberry explosion all twisted together with a sickening cool menthol.
Truth Or Pear:
We tried many fruit combinations and the truth is that this medley of ripe strawberries tart lime and fresh pears is that good we dare you to vape something else!