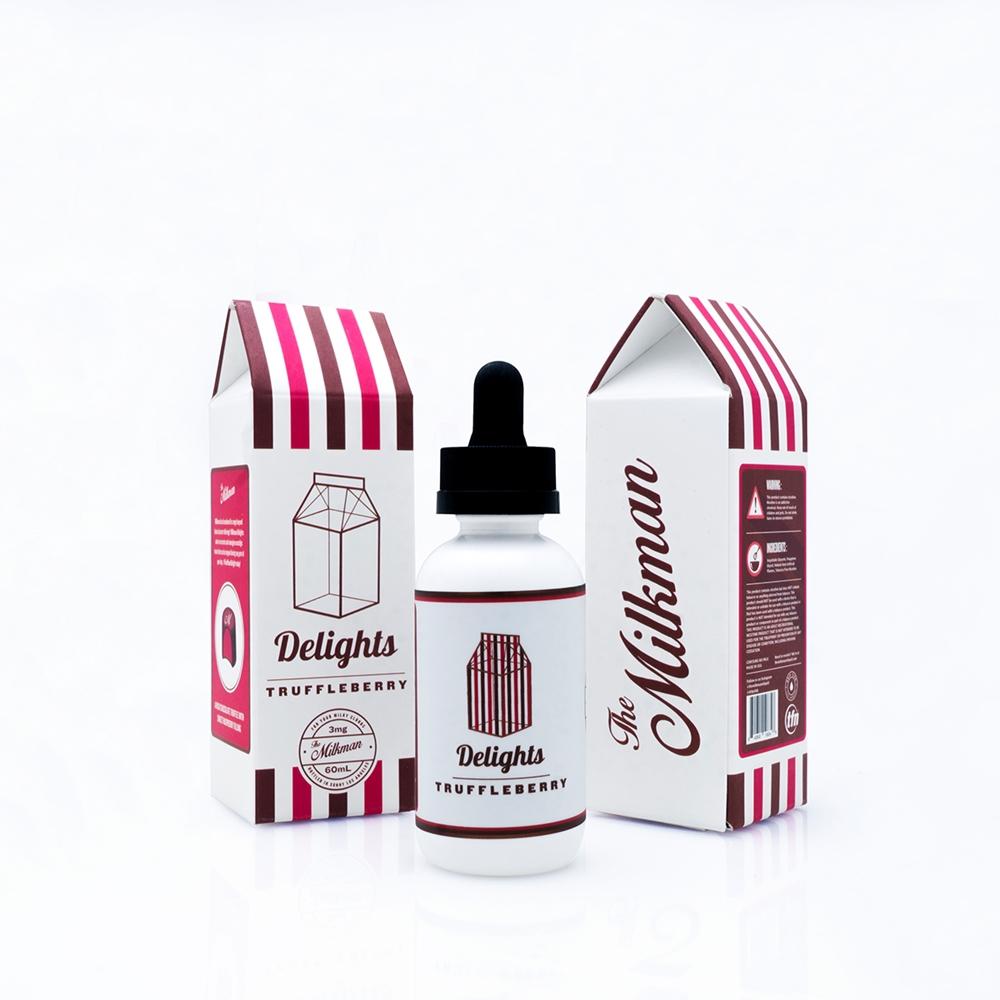 The Milkman Delights - Truffleberry 60ml
---
Truffleberry by Milkman Delights - 60mL
From Milkman Delights: Truffleberry from the Milkman's new Delights line is modeled after a rich and decadent chocolate truffle infused with a mouthwatering raspberry filling. The rich chocolate and sweet raspberry flavors in this exquisite offering are carefully balanced such that neither is overpowered by the other, offering a highly complex flavor throughout the Truffleberry experience.
And as always, Truffleberry is guaranteed to meet the Milkman's exemplary standards of excellence, with every delicious batch meticulously crafted and bottled fresh in sunny Los Angeles, California.
Flavor profile: A rich milk chocolate truffle with sweet raspberry filling. 
Specifications
Bottle Size:  60mL
Nicotine Levels:  3mg/mL