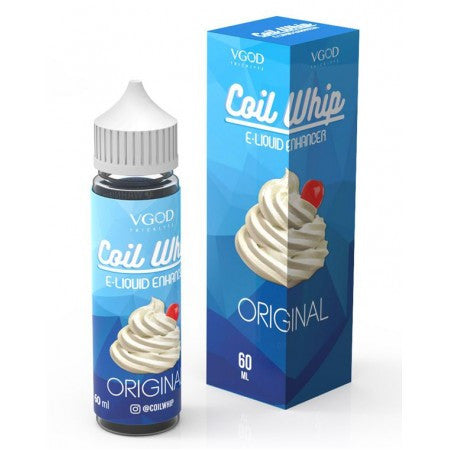 VGOD - Coil Whip 60ml
---
Coil Whip Original E-Liquid Enhancer by VGOD - is a Delicious, Freshly made, Rich Whipped Cream on the Inhale and a Smooth Creamy Exhale to provide a Perfect All-Day Vape!
You can mix as much Coil Whip Enhancer as you would like with other E-Liquids to give it a Creamy Smooth Coil Whip Touch!
Enjoy a Bottle of Coil Whip and indulge your senses!